Sawmill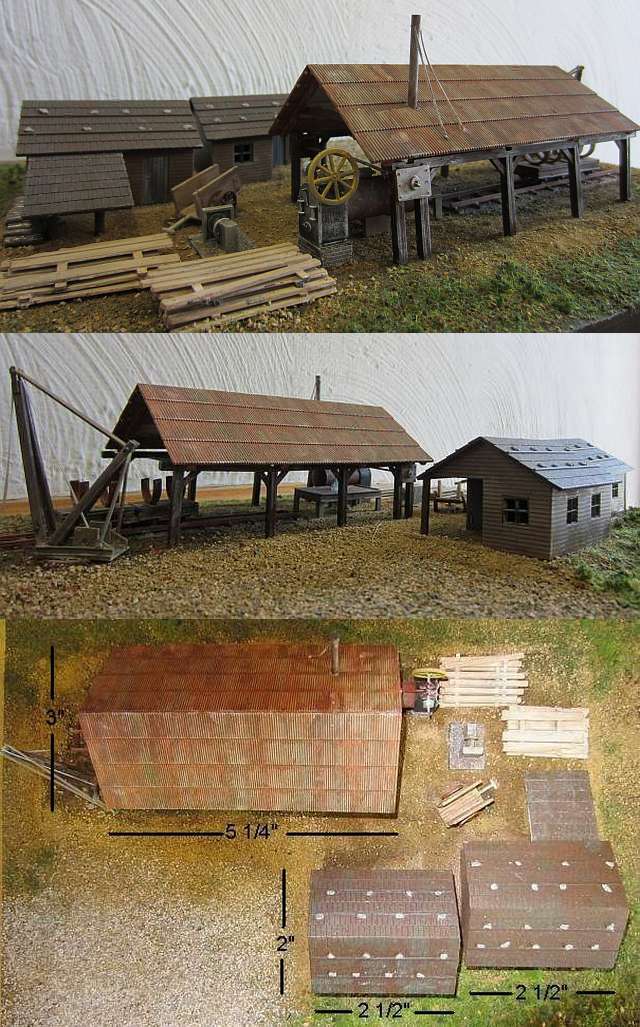 SKU: BCH 168-8514
Fully detailed small time (backwoods) sawmill. Just a corrugated iron roof to keep out the rain. No side walls. Steam powered rotating saw blade.
In addition to the saw mill with horizontal steam boiler there are two other buildings and a log crane. Two log cradle cars bring the logs to the saw and a hand cart takes away the cut boards. Logs and cut boards are included.
Over 80 parts molded in realistic colors.