Lighthouse, HO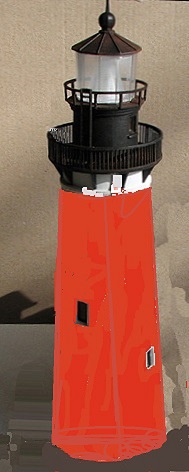 SKU: 168-8519
Bring a lighthouse to your HO harbor with this working model!
Typical of lighthouses protecting harbors large or small, the finished model looks great by itself or alongside other buildings in a layout scene.
The tower walls are detailed to look like real stucco.
Designed for easy construction. Separate doors and clear "glass" windows with fine mullions molded in place are included.
The main walls and trim are molded separately in different colors to produce a realistic building.
The model can include the LH50/51 working flashing light to animate the tower.
About: 3" x 8 1/8"